Your Niche
Not able to focus?
Struggling with information overload?
Not sure about next steps?
Distracted with many things?
The strategy is to bring it down to reality. Reality is always scarce.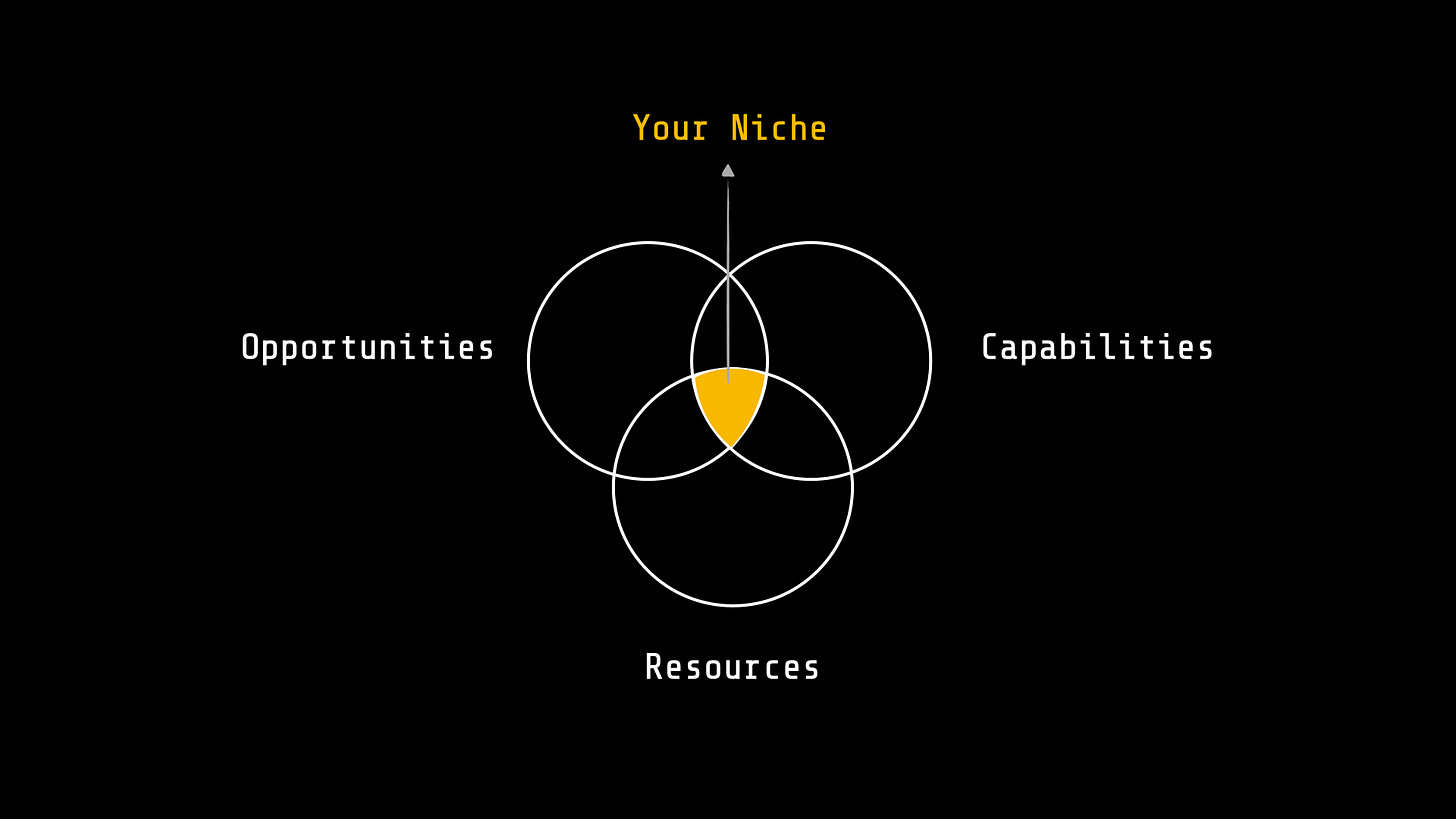 Your tasks always happen in a context where your capabilities are limited and so are resources. Focus on these two should be able to nail the right opportunity for you. Now look at it and see what do you have at hand? A great way to focus on your niche. Don't let your thinking styles over rule you.
All you need is a bunch of principles to design anything. This applies to even designing yourself. DesignU to a BetterU 🎉